Young Living offers a lot of great stuff, but they don't offer everything I need for an Oily Lifestyle.
Carrier Oils:
Other useful stuff for the DIY
Bottles:
When I first joined Young Living, someone told me, "Don't buy bottles, soon enough you will have too many." This is great advice! You can easily recycle your old bottles. Mix your own favorite blend in an old bottle or fill up a smaller bottle to carry around with you. Want to make your own roller bottle of something? Add the AromaGlide tops from Young Living to one of your old bottles!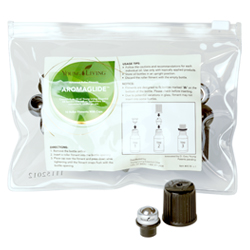 If you do want to buy roller bottles, there is a lot of great options on Amazon. They even come in lots of Fun Colors!
I make a lot of household cleaners, and even a flea spray for the pets. I went and bought a spray bottle for these, only to learn after that, not to use plastic! So now I recycle my old vinegar bottles for my cleaners. I asked my friends who still use store bought cleaners (Why would they still use that crap…) for the sprayer heads. It fits a vinegar bottle PERFECT! Can you tell I tend to reuse a lot of stuff?
If you want to buy spray bottles I suggest these big 16oz Amber ones! I do need some smaller spray bottles to carry in my bag, and for kids to use. I am looking at these Amber 2oz ones and Cobalt ones.
Want to make some really fun stuff?
Do you dream of making your own Bath Bombs, Lip balm, and NonToxic deodorant? Want Creamy lotions and soaps?
And Containers to put all of that in!